Good to know before you book your festival ticket
These are some of the questions people most frequently ask us:
---
This conference looks like a dreamy holiday! Will it grow my business?
YES! Without shadow of a doubt. 
You will discuss (and solve!) business challenges with other founders (that know other stuff than you do, and see your business from the outside). 
Your network of business allies, contacts and contractors will grow. Having real friends in business will take you as far as you want to go. Useful when you aim sky high, doubt sneaks in or you face resistance.
World-class keynote speakers and workshop leaders will teach you what you need to know right now to take a big leap forward.
Your customers will be utterly inspired by your adventure and flock to your Instagram. There might even be potential clients at the event.
Expect at several aha-moments, breakthroughs and connections that will supercharge your efforts and give you the courage to take your place in the market. 
In fact, hiking in the fjords and mountains will teach you a lot about running a business, too. 
---
What is included in the festival ticket?
The festival ticket includes everything listed in the detailed program. You get both business education, networking, entertainment and outdoor activities.
The festival ticket includes (but are not limited to):
Keynotes

4 Living room Workshops

Coworking space at daytime

Walkshops

Hikes with local guide

Exciting activities on-site

Cheese and chocolate tastings

Campfire conversations

Adventure talks

Social meetups and entertainment

Discounted price on food and lodging at Gjendesheim
Not included:
---
How can I buy tickets?
Purchase your tickets online, in advance.
All-inclusive festival ticket with accommodations at Eide farm.
Optional, additional ticket:
RIB tour at Slow Business Adventure
If you need help purchasing your tickets, or have questions, do not hesitate to contact your hosts Torill at torill@fjellflyt.no
---
Where can I buy food?
All food are included in the Festival ticket and served at Fjordstova.
---
I run a [...] business, am I a founder?
Join us if you are the founder of your own business - whether you call yourself a lifestyle entrepreneur, freelancer, small business owner, solopreneur or digital marketer.
We expect to have founders from a broad range of industries doing business online:
Creative people
Authors, freelancers, content creators and speakers
Instagrammers / Bloggers / Podcasters / YouTubers
Personal trainers, yogis, illustrators, designers, artists
Startups with local or remote teams
Tourism businesses, creative farmers and activity providers
Makers of crafts and food
People working from a coworking space
No matter your title, you are an outdoorsy nature-lover and look at your business as an opportunity to live a more adventurous life.

---
Can I bring my business partner, coworkers, employees or online friends?
All attendees at the festival must be registered attendees, and so everyone wanting to attend has to buy a ticket.
Slow Business Adventure is for founders and co-founders, so everyone that is or was previously involved in starting a new venture are welcome.
The event is not for employees, this is designed to recharge the batteries of founders and return you to your team motivated and ready to level up your business.
The festival is a great place to bring your online friends. Instead of inviting them home to your place the first time you meet, why not arrange to meet here - where everything is prepared for you to hang out, work, plan, strategize, have fun and be in the business bubble 24/7.
---
Where should I stay?
You can buy an all-inclusive ticket with accommodation at Eide farm and ticket to the festival and food at Fjordstova.
There is also possible to stay at Skjolden hotell, Skjolden resort or Nymoen camping.
---
How do I get there?
It´s probably easier than you think to get to Skjolden, but you need to plan ahead.
Oslo is a great starting point - find the best journey here.
---
What is the refund policy?
The tickets are non-refundable, but they are transferable.
If you sell your ticket or send someone in your place, be sure to let us know as soon as possible and no later than 14 days ahead of the event.
---
Can I pay with credit card at the event?
Yes, you can! Credit cards are widely used everywhere in Norway, also for small transactions.
---
Is there Internet access at the festival?
We are in the fjords and mountains so relying on technology when you are hiking is not to be advised. However, Skjolden has 4G coverage and the the festival venue Fjordstova has free wifi.
---
Are meals provided?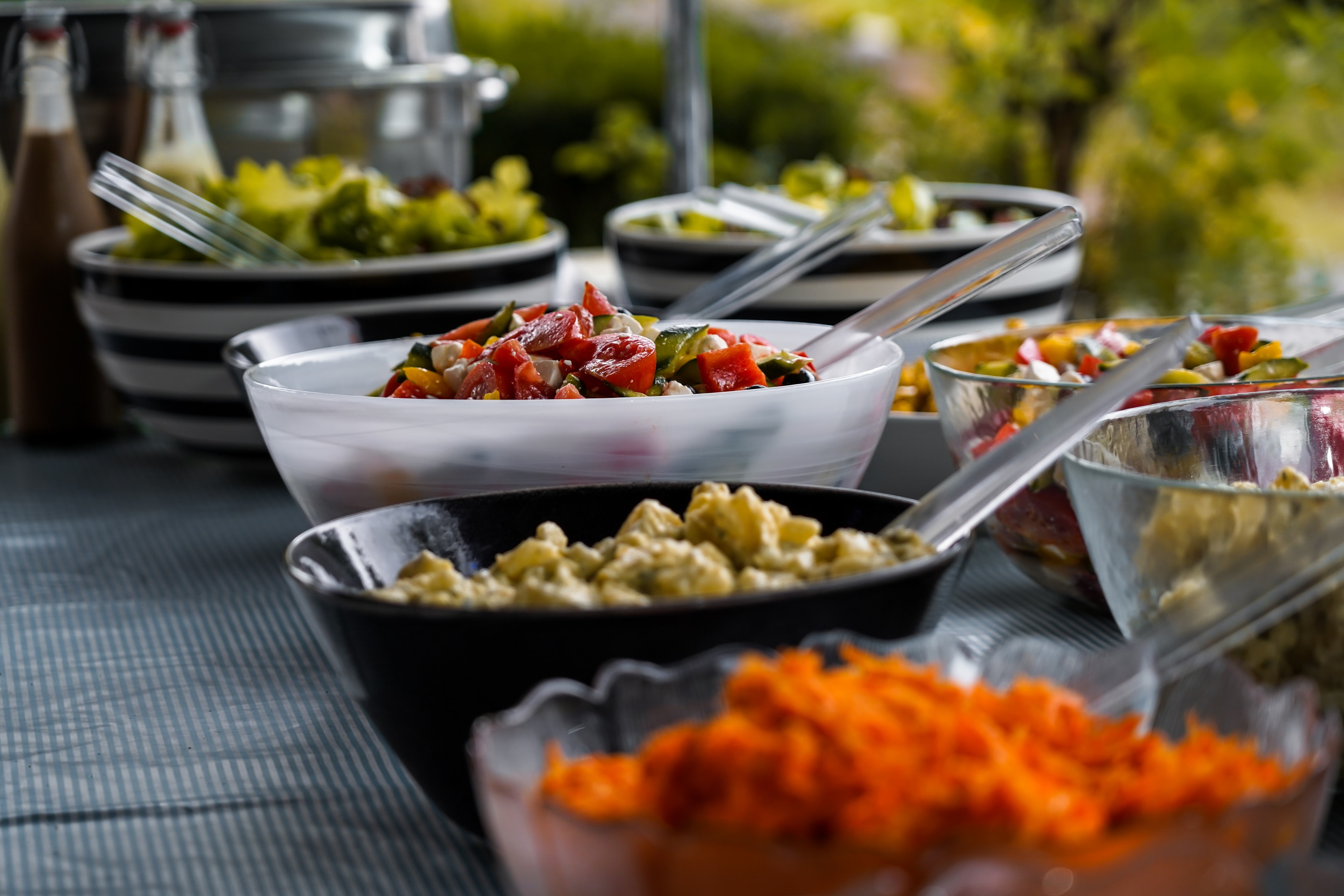 All meals are included in the festival ticket and served at Fjordstova.
Read more about how food is a big part of the Slow philosophy.
---
Why go to an event that is not industry-specific?
As a passion-driven business owner you need support from like-minded peers. Network a must-have, not a need-to-have.
When you have a support network across industries, you can more easily bounce ideas off of each other, share experiences and collaborate on projects since you are not in direct competition.
You can learn and be inspired by how someone in a different industry use for example Instagram for lead generation and sales, and be at the forefront in your own industry because you can test out ideas you got from them.
And a last reason as good as any - it´s like balsam to the soul not having to explain yourself and "how you make a living online" all the time.
---
I don´t have a business yet, can I come?
Yes! Entrepreneurship is not for the faint of heart, and everyone new in business deserves a great start. Building your network early will pay off in so many ways.
As a soon-to-be-founder, you can still contribute to the community with knowledge from your field of expertise.